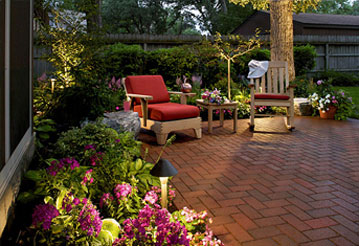 Veranda Landscaping Garden
Recently there has been a drastic increase in the number of multi-storied building all over India, especially in Kolkata. Such being the scenario, people having a liking towards garden fall short of space to construct them. This is where Ground Work's specially designed Veranda Garden comes to the rescue.
Having more than a decade of experience, we let clients enjoy the advantages offered by the garden by transforming their veranda into stunning gardens. Make the indoor air healthier and fresher by planting more flowers and plants in your Veranda Garden.
Benefits Of A Veranda Garden
Tall narrow plants make the veranda look more spacious.
A roofed veranda saves the potted plants from overflowing during rainy seasons.
Option to choose from a large variety of colourful potted plants.
Materials used can be linked with the interiors, thus making your house look more spacious.
Can also be used to grow fresh fruits and vegetables.
Why Approach Ground Work For Veranda Garden?
Have a close discussion with all the family members about their likes and requirements.
Offer unique and bespoke designs by skilled professionals according to your budget.
Take into consideration the furniture in your veranda before planning out the most appropriate veranda garden design.
Want to know more about our Terrace Gardening Services? Feel free to contact or call us now at +91 33-40137000