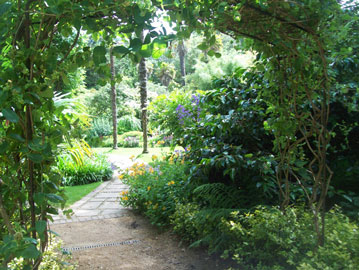 Landscape streetscaping
Do you also dream of living in a beautiful community? Skilled professionals at Ground Work leaves no stone unturned to beautify the landscape of your community and driveway with effective streetscaping designs. We aim at making greener living a reality not only for you but also for others.
We aim at making the most creative usage of available space by offering them with the perfect blend of materials and plantations. With a long list of satisfied clients, approach us if you are looking to renovate the streets in your community or your driveway.
Advantages of landscape streetscaping
Living in a metropolitan city is equal to living with pollution and less fresh air. It's an utmost necessity to bring a fresh environment here. Plants are the live saver constituent ever. Apart from that planting in a domestic level offers you some food resources as well. On the other hand plant decoration in a business farm smooths your nerves while you have to meet your deadlines.
Our design procedure at a glance
Enhances safety of travelers of every age and ability.
Offers greater mobility to every kind of transportation.
Attractive and safer pavements for pedestrians.
Enriches the biodiversity within your community.
Decreased dependency on automobiles leads to increased environmental sustainability.
Welcome your guests with a more beautiful and well-decorated driveway.
Have a look at our unique landscape streetscaping services
Plant Installation: Plants of every size can be planted in nutrient-rich soil to make urban landscaping beautiful and safer. We have the required experience and knowledge of planting with total focus on meeting the environmental standards.
Application Of Turf: Whether it is your driveway, the entrance or your community pathways, a greener turf always looks great. Using high-quality compost and seeds, the locally grown turfs are given a greener look.
Hardscape Installation: Well-designed paved areas can also enhance the beauty of your landscape. They offer it a certain depth and edge to create a unique look. Hardscape Installation protects the lawn and plants from foot traffic.
Ground Work, The one-stop solution for all your landscape streetscaping services. Feel free to contact or call us now at +91 33-40137000